A 25-year-old Kenya Revenue Authority officer Judy who is gym enthusiast fucked one successful 40-year-old Josephat Ngaruiya to death, according to reports.
Josephat Ngaruiya died while fucking the 25-year-old energetic Judy on February 28th 2022 at Myra Apartment along Kindaruma road in Kilimani in Nairobi, Kenya.
Josphat was Group Director of Human Resources at African Guarantee Fund while his side chick is a KRA employee.
The police report on Josephat's death indicated that he started making whizzing sounds while he was fucking his sidechick, Judy. He got off the bed gasping for air.
"That upon brief interrogation, the respondent admitted that they checked in the apartment on February 28, 2022, at 1700hrs and while having sex with the deceased, he started producing whizzing sound before getting off the bed and getting seated on the floor while gasping for air," the police report read in part.
Even though an autopsy report indicating the cause of Josphat's death is yet to be publicized, many believe Judy killed the deceased by the sheer energy of their fucking session.
The renowned blogger Cyprian Nyakundi who publicly revealed Judy's identity also suggested that she murdered Josphat with the intensity of the bang.
"CONFIRMED: This is the lady who was last spotted with the late Joseph Ngaruiya. She is a gym freak and could have overwhelmed our dear brother by giving him pudesh with a lot of fujo. Ladies, tulizeni kiasi. Not everyone is a gym instructor," Nyakundi tweeted.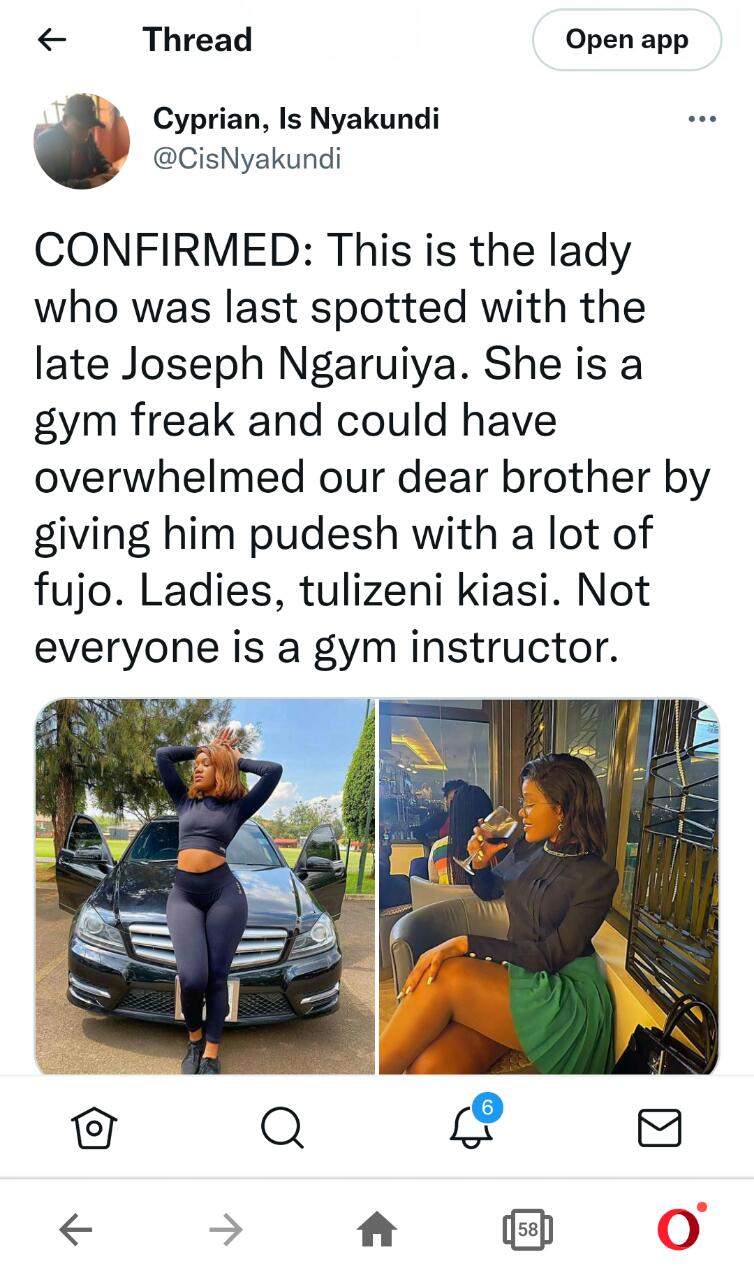 Check out the photos of the beautiful, physically fit KRA officer Judy who fucked one successful Mr. Josephat to death even though it wasn't intentional.