A horny house girl was given some good dick that she's been yearning for after staying for so long without some dick.
She has been seeing her boss getting fucked by the hubby screaming her lungs out which made her horny as fuck! and couldn't approach the man of the house so she opted for the next person who has a dick in the compound to quench her desire.
She resorted to asking the gateman to fuck her.
For some sheer luck, the gateman who is usually a devoted Christian was so horny that his balls were starting to turn blue because he hasn't been fucking for months which caused him to start watching porn where he picked a few styles.
One of the styles that he picked away from the porn clips he's been watching was the papoose or the standing fucking where a baddie gets to get fucked while she's standing.
The house girl has never been fucked the way she was fucked by the gateman, now the gateman is starting to eat like the man of the house because of the way he demolished her pussy.
Watch the clip that made the housegirl fall in love with the gateman.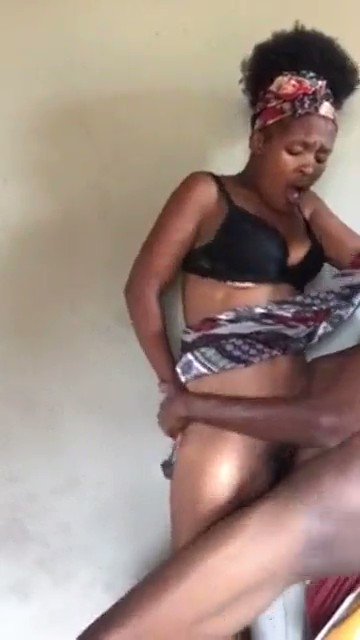 Get the above clip right here:
House girl fucked standing up by the gate man (101 downloads)