Sam Ogina gave Eric Omondi an ultimatum to delete the expose he did on Instagram yesterday night where he said there was a reason he wasn't taking care of his child with Jacque Maribe.
In the same expose, the comedian also said that at the time he was sleeping with Jacque Maribe, she was with Journalist Sam Ogina.
"I Sam Ogina wish to categorically deny the allegations by Eric Omondi that i was dating Maribe in 2012. What he posted is false and defaming and let he rest assured that i am coming for him. At the time i was dating my lovely wife Njeri.
For the avoidance of doubt, this is me and Njeri at the same party in 2012. Eric had for long eyed Njeri and he has never gotten over the fact that she chosed me and we are married. Eric, provoke me further and I will release the disgusting skeleton pictures you used to send her.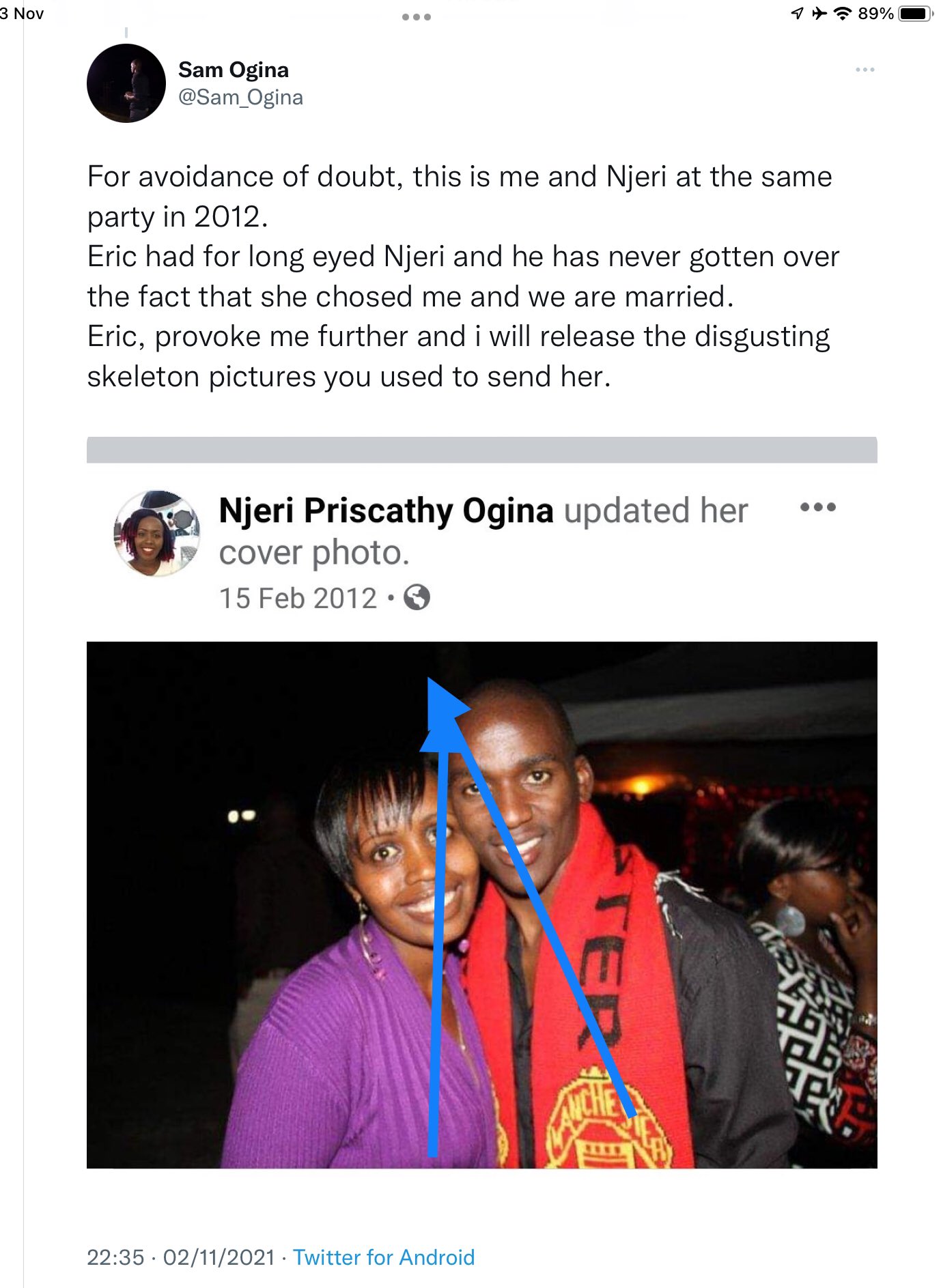 I give Eric Omondi an ultimatum to delete his IG post and issue an unconditional immediate apology, otherwise, watch this account in a few expose his skinny skeleton ass of nudes from back then. Tune in Showdown!!!!" Sam Ogina shared on Twitter.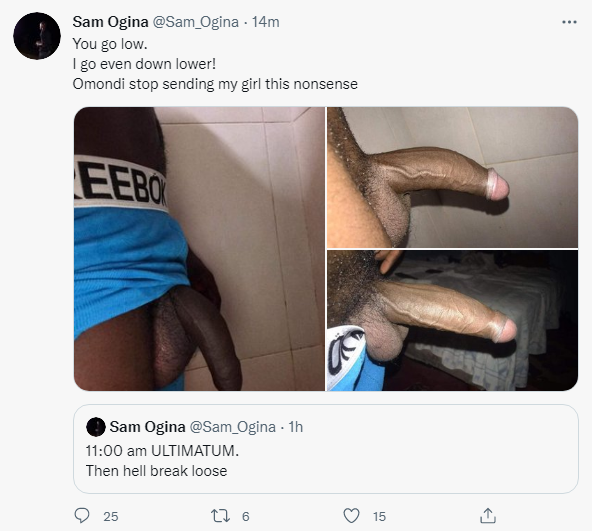 Ogina gave Eric an ultimatum to delete them or he will also expose his nudes on social media. He just did that.
He has leaked Eric Omondi's dick pictures.