Bunz4ever has some of the best content that you'll ever get to see on OnlyFans hands down.
The beautiful, slim thick with a fine ass that might make you fall in love with her will leave you constantly wanting for more and more of her stuff. If you're not subscribed to her OnlyFans you're really literally missing out big time!
Bunz4ever's OnlyFans bio alone will let you know that she's one of the baddest content creators in the game.
"Hi guys! It's your girl Bunz4ever and I just want to thank you for joining my onlyfans account. There will be daily post, weekly giveaways, and special requests that can be made through messaging me on here. I've got a lot to show you guys so I hope you're ready. Let's have some fun," her latest bio on OnlyFans reads.
If you need any more convincing, just watch the teaser below of her dancing and shaking her huge, beautiful, and jiggly ass while showing off her clean-shaven pussy, oh! what's there not to like.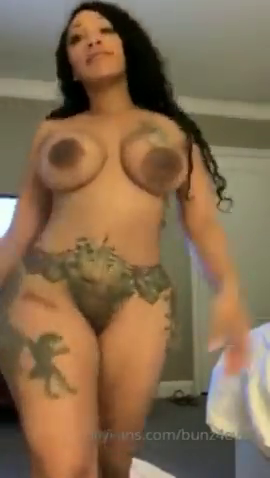 Get it from here:
Bunz4ever is who should subscribe to on OnlyFans (235 downloads)
Bunz4ever OnlyFans: @bunz4ever