A young, beautiful, and curvaceous lady has social media wanting to know more about her and all. She has that beautiful smile, beautiful body and every nice oozing from her presence.
She has netizens wanting to know how big her ass really is because she can twerk while standing up and make her booty clap you'd think someone in the room was literally clapping with their hands.
This is what any man out there deserves to enjoy, good, quality life that this life has to offer if women like her are in existence.
The little kitchen cloth even made it a little bit sexier if you ask a lot of folks.
Nothing but the little piece of kitchen cloth was hiding her nakedness to the rest of the world.
Check it out,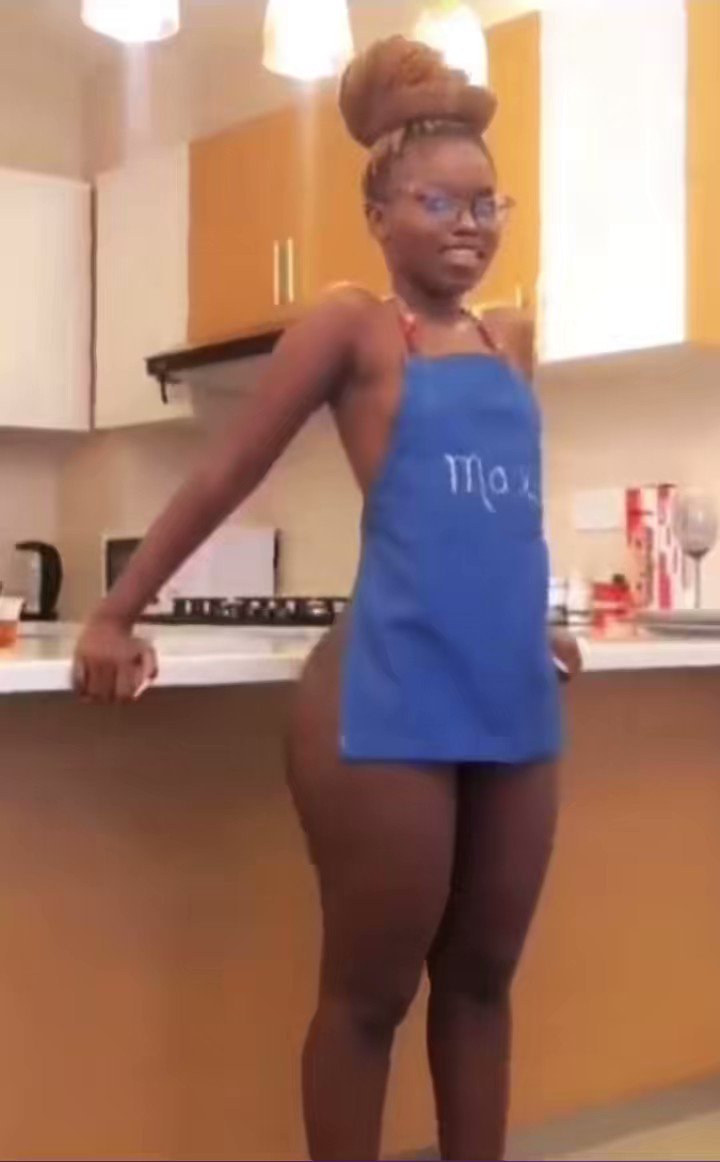 Get the above clip right here:
Cheeked up girl twerks while standing up! (88 downloads)