Fella Run It All is literally minting dollars thanks to his unique porn flicks that will always keep women coming from more.
Women are usually ready and willing to get fucked by Fella Run It All, the fella made a promise of always making women squirt, even those who haven't squirted before, he seamlessly makes them squirt.
Once you've seen one of Fella Run It All videos, you'd be hooked on his content going forward and that's probably the reason why he is making more money by the minute.
At such a young age, the porn star cum rapper is making millions through his OnlyFans account and recently, he shared a screengrab of his OnlyFans account where he made a million dollars clean.
Taking to social media, Fella Run It All wrote, "I officially made a million dollars on Onlyfans"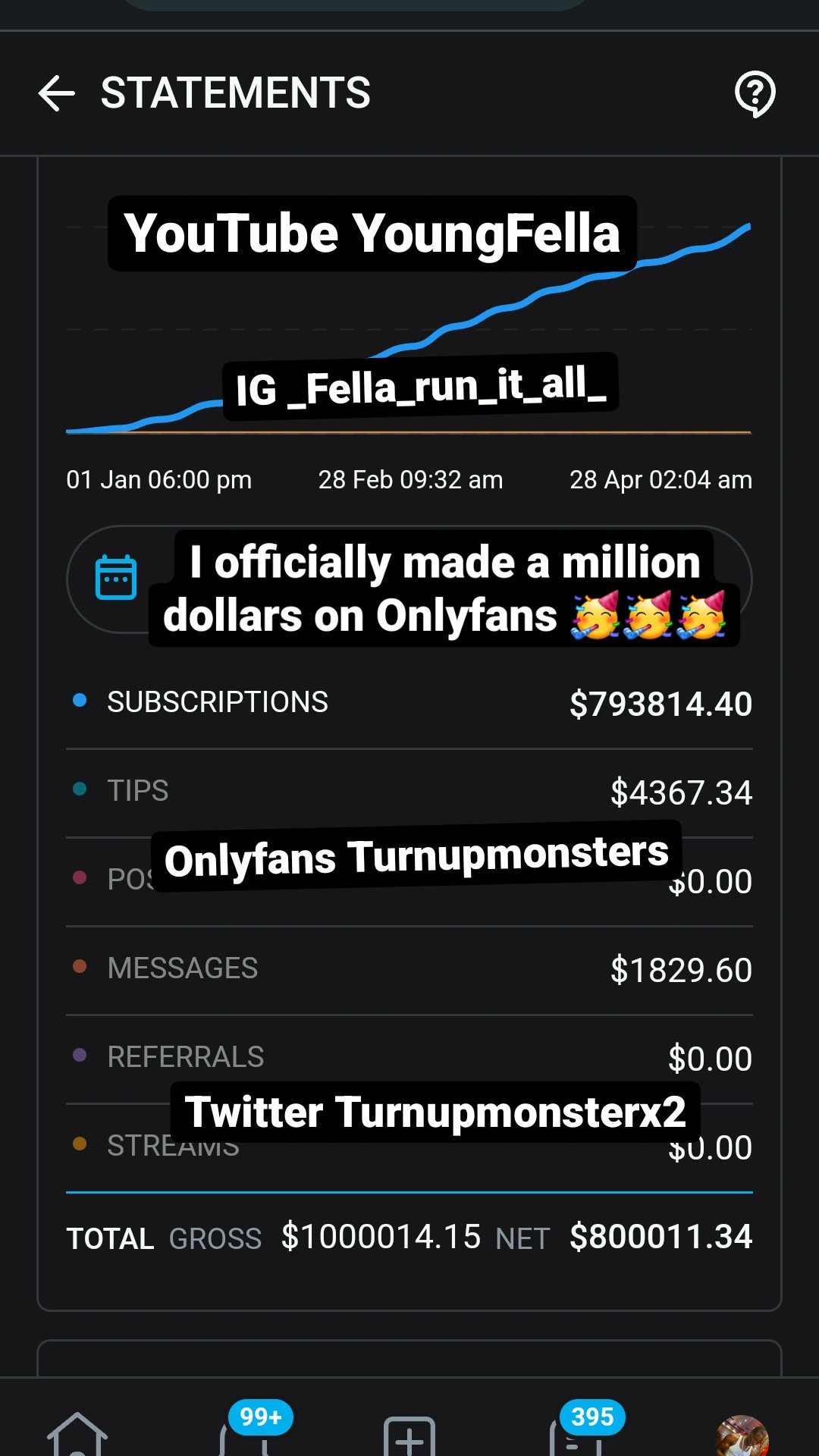 Whoever said the porn business doesn't pay clearly hasn't heard of Fella Run It All and Jaaden Kyrelle who are both millionaires thanks to the business.