Dancehall queen Spice might have captured the attention of social media and netizens worldwide after she released her hit song 'Tape Measure' a few weeks back. She teased the +18 video version of the song but she never actually released it.
What y'all should be talking about is Goddess Imani and what she's all about.
Goddess Imani is a go-getter, she does almost everything for herself and her brand, she's an adult performer & owner of Imani Seduction Productions and without forgetting, she's a talented rapper who is also a porn star, you'll be glad that you got to know her, she raps what she believes in, she lives her truth and watching the music video proves that quite easily.
She's a good rapper who should be taken seriously.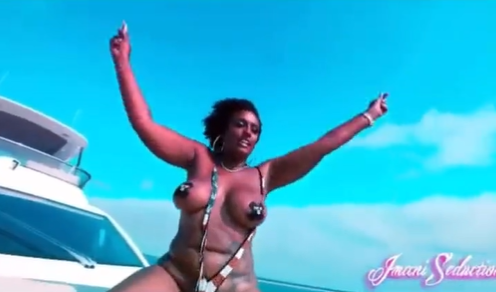 "If you're reading this, you're nasty AF! Hi! My name is Goddess Imani and I'm an adult performer & owner of Imani Seduction Productions. This XBIZ-nominated website is created and completely run by yours truly.
Also, all videos are edited by Me. If you love watching My sexy videos and listening to My music, you'll definitely want to become a member of the hottest website featuring black-on-black, big booty, cuckold porn on the internet!," this is how Goddess Imani describes herself on her website.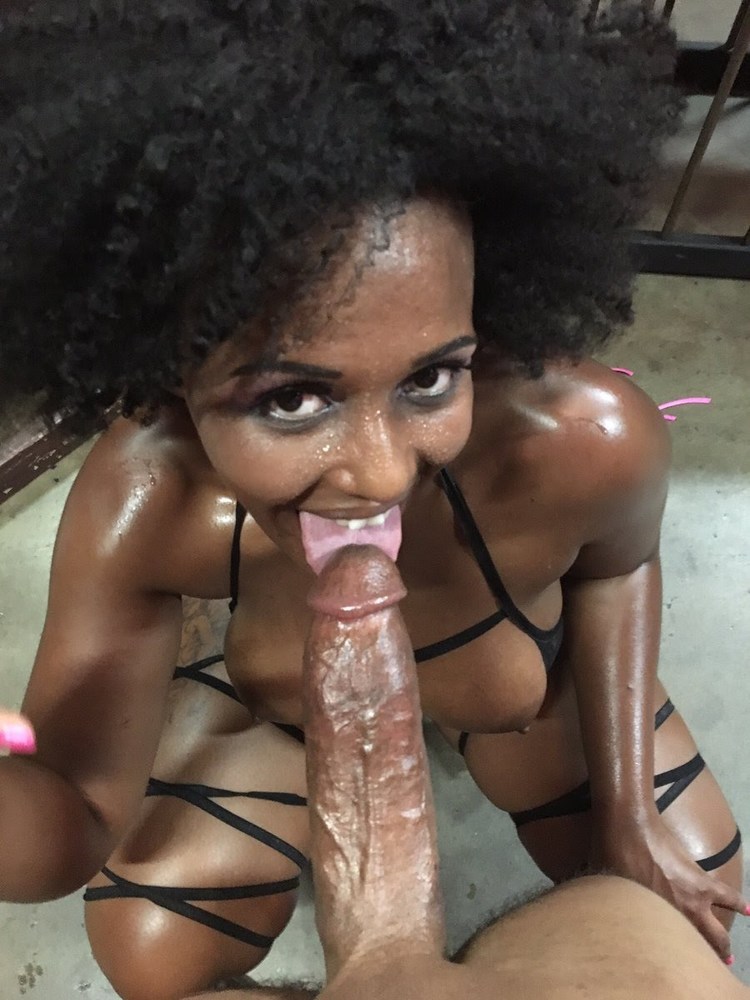 What she has people talking about is her hit song 'Pussy Party' which has social media talking about her and nothing but her.
The song is so real as it gets that it caught the attention of Cardi B who retweeted the song and had some beautiful stuff to say about the hardcore rapper who doesn't sugarcoat on her songs.
"Top female rapper! Really bout what she raps about and you bitches could never," Cardi B tweeted after watching the song that sees Goddess Imani getting fucked and sucking dick.
The song is so dope so much so that it has been nominated for 'Best Soundtrack' for AVN Awards.
If you have to watch the official music video for 'Pussy Party' that's 10-minutes long.
I bet you now know Goddess Imani if you didn't know her a few minutes ago and you're intrigued and want to know more about her. Watch the 'Pussy Party' music video below;