There is some stuff that you don't see every day and when you get to see this stuff, you won't even believe it.
These are those types of stories that you won't even believe if you were hearing from a third party.
One naughty couple was caught fucking on the road at night while riding a scooter at the same time.
They didn't even have time to park the scooter somewhere discreet so that they could fuck, no, they wanted to explore what it felt like to fuck while riding a scooter.
The lady had her ass all the way up in the air while her man was behind her fucking her while riding the damn thing.
Ooh man! this is crazy but you don't get to see stuff like this anywhere, I guess we only live once so it's YOLO all the way.
Check out the clip below;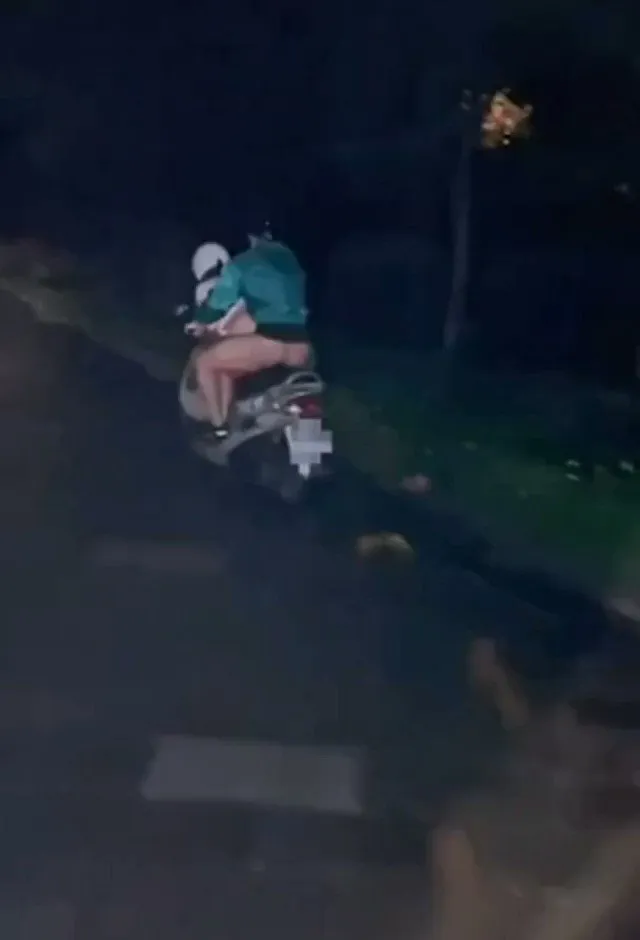 Download the clip above here: Naughty couple got caught fucking on a moving scooter (99 downloads)