Spicy Maa was home alone and her man wasn't around to quench her naughty side because she was clearly horny.
Spicy Maa shared a video of herself fingering her tight little ass hole as she masturbated with her legs wide open. She pulled out a pink dildo from a place where she herself knows and stuck it inside her waiting, wet pussy fucking herself until she squirted like a faucet.
Spicy Maa, also known as Kairetu, is a Kenyan beauty based in the United States where she has a huge following on social media across all socials.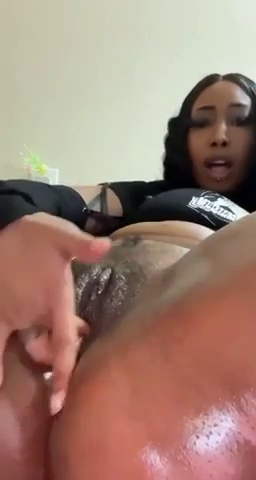 Download the above clip here:
Spicy Maa plays with herself until she squirts (220 downloads)