A thick, Nigerian MILF(Mother I'll Love to Fuck) has social media talking all about her, you wouldn't be surprised why social media is on a frenzy because of her once you check her out.
The thick lady has the biggest, juiciest, natural, jiggly ass you've ever seen shared a video of herself showing what she's working with.
She starts the video by removing her skirt that was clingy before showing off her perfect figure and her well shaved pussy that she shows off the camera to prove what she's working with.
As soon as she shows off her perfect pussy and titties, she went ahead to turn around and make her ass clap you would easily confuse it with a standing ovation when you hear her ass clap.
Check out the beautiful video below, you don't get to see her face but you altogether get to see what she's working with which is a win for most of us.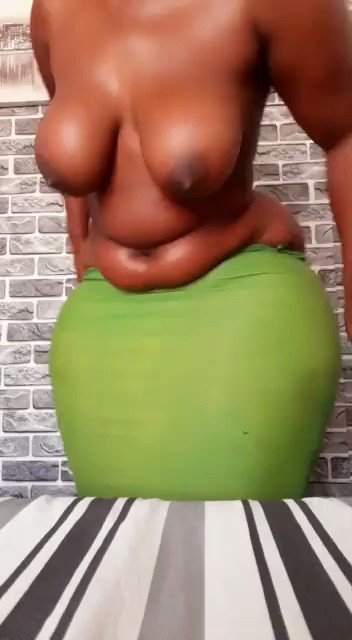 Download the above clip here: Thick Nigerian MILF leaves social media wet (207 downloads)