Cherokee D'ass, Yohanna Renee Kerr is a living pornstar and a legend as we all know it. If you're new to the porn industry, you'd still know who she really is, that's how big a porn star she really is.
Even though she's now mostly behind the camera, she occasionally graces the screens to let us enjoy watching her sucking dick, getting fucked from the back which is something that excites most of us because we get to see her huge unbelievably gorgeous ass bounce when she gets fucked from the back.
That Cherokee D'ass' ass is magnificent, and the lion tattoo on her left ass cheek is glorious.
If by chance you're not subscribed to her official OnlyFans account, you're really missing out on the good things in this life, subscribe to her OnlyFans at @cherokeedass[click on the link] to experience real-life beautiful stuff in HD.
Here's a teaser that will make you subscribe to her OnlyFans as quickly as you can snap your fingers.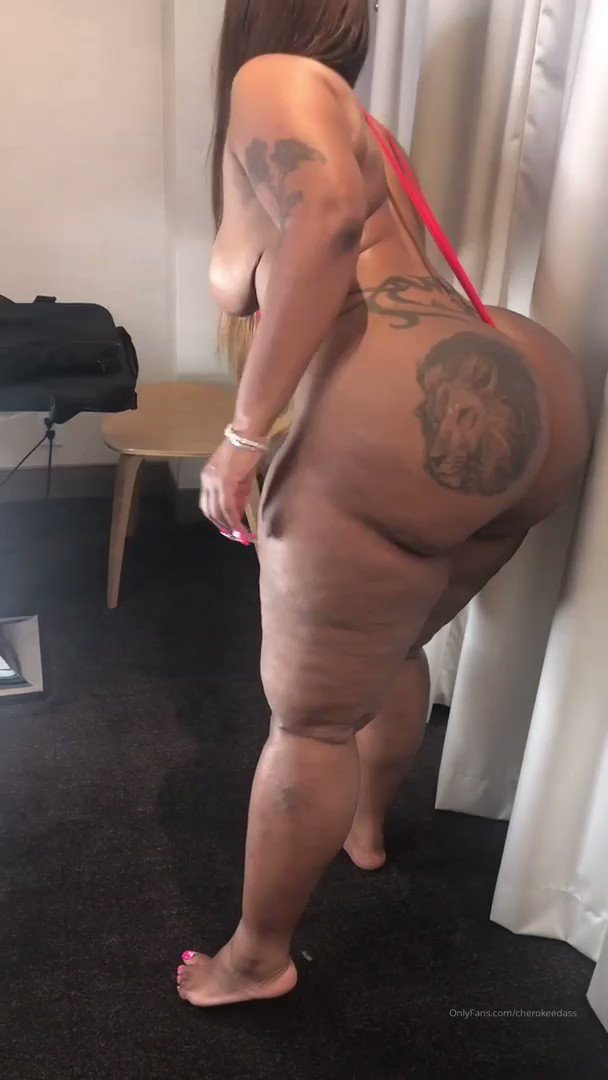 Get the above clip right here:
Cherokee D'ass shakes her beautiful big natural ass for her fans (44 downloads)